Some companies hire inexperienced techs and use the homes of hard-working people like you as "training grounds." But we only work with techs who have successfully passed the N.A.T.E. examination.
N.A.T.E. stands for North American Technician Excellence. In order for techs to receive this certification, they must complete rigorous training and pass a complex examination.
Less than 5% of air conditioning and heating technicians have passed this exam… so you know that when you work with us, you're getting the best of the best!
​
We Value Our Customers. They Value Us. ​
Whether you need an HVAC technician, an AC or heating system repair, or periodic maintenance to keep your system running efficiently, you can trust the folks at One Hour Heating and Cooling to get the job done right… on time, every time!
Here's What to do Next....
Our friendly experts are waiting to schedule your no-obligation appointment – just complete and submit the brief form at the top of this page or call us today at 270-826-9998, and we'll set up a convenient time for our certified, uniformed techs to come to your home.
​
And don't forget...Your complete satisfaction is 100% guaranteed or you don't pay!
take a Look at What Our Past Customers have to Say:​
Dependable ac & heating repair, installation and maintenance... that You Can Trust!​
For Fast, Affordable, heating & A/C repair and installation​
Save $105 when you call today
2-year warranty on repairs
Upfront, no so surprise pricing
Flexible Appointment times
24-hour emergency service
We only hire techs who care!
​
AC systems from just $3677
Get an exclusive 3X Warranty
Get 0% interest EZ-Pay financing
Payments from just $43/mo
Factory backed 10 year warranty
Risk-Free 1 year "test drive"
​
heating cooling installation​
Up to $1500 in utility rebates
Same day installation
Get 0% interest EZ pay financing
Payments from just $58/mo
Factory backed 10 year warranty
N.A.T.E. certified install teams
Get $50 in bonus savings
Precision tune up just $79
Add'l systems just $59
Certified AC Tune up specialist
Repair-free guarantee
Unblemished A+ BBB rating
100% satisfaction is guaranteed
PLUS… At One Hour Heating and air conditioning… We're Always on Time, Or You Don't Pay a Dime!
Are you tired of being uncomfortable… simply because your heating and cooling system isn't operating properly?
If you're like a lot of folks, you've been putting off getting a new system or having your existing heating or AC system repaired, simply because you just don't know who to trust!
It's completely understandable – there are plenty of companies that make big promises… but never live up to them. Their techs show up late… they do shoddy work… and then they hit you with surprise fees when they hand you the bill!
It's time to trust your heating and cooling needs to a company that keeps its word.
​
get on-time expert
furnace repair, industry-leading craftsmanship & free installation quotes...
…And Best of all,
at Prices Designed to suit YOUR Budget!​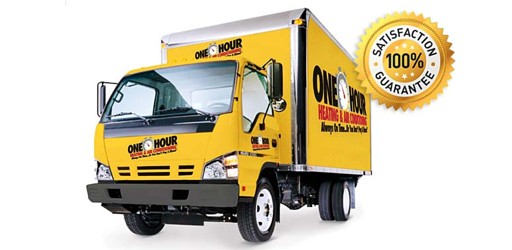 Here's just a few of the reasons more people trust One Hour Heating and Cooling than anyone else in the Henderson and Owensboro area…
We 100% guarantee your satisfaction on EVERY service call… or your money back!
We only use N.A.T.E. certified techs who have excellent reputations in the heating and cooling industry… plus, we conduct extensive background screenings and drug tests to ensure your safety and security!
You get detailed pricing up front… and our techs make sure you fully understand what you're paying for before any work begins!
Heating and cooling problems don't always happen during business hours… so we offer 24-hour emergency service any day of the year!
We have 15 years of experience serving Henderson-area residents just like you!
You're getting stellar service from a company that's consistently rated A+ by the BBB!
​
How Do You Know Your Tech Has the Skills and Experience to Get the Job Done Right… the First Time?
dont trust your comforT to just anyone - contact the pros at one hour heating and air conditioning today!
Always On Time...Or You Don't Pay a Dime!®​
call today for in-season bonus savings!​
ALWAYS ON TIME...OR YOU DON'T PAY A DIME!®​​
ALWAYS ON TIME...OR YOU DON'T PAY A DIME!®​​
Very professional installation, expert installers, high quality, high efficiency equipment,..answered all my questions.... professional clean up... wouldn't even know they were here except for my shiny new equipment. I highly recommend ONTime's One Hour Heating and Air Conditioning INC for all your HVAC needs. Thanks Guys.
Jeff B. in Owensboro Ky
Home Advisor Verified Review Project: New System Installation
​
"Honest and a lot of integrity!! Would refer to anybody!"
Chris W. in Owensboro Ky
Home Advisor Verified Review Project: A/C Repair or Service
​
"Wonderful people, honest and they are there when you need them"
Cara W. in Owensboro Ky
Home Advisor Verified Review Project: Repair or Service Furnace or Heating
​
"Quick service late afternoon when my air conditioner went down and the temp was 103 degrees.
I really appreciate their quick response."
Buena H.
Home Advisor Verified Review Project: Repair or Service Furnace or Heating
Get repair service by filling out our easy form​
One Hour Heating and Air Conditioning Owensboro & Henderson Kentucky
Did you know that our area's heating and cooling installation, heating furnace repair, and system maintenance needs are served by one of the most highly rated companies in the United States?
Well, you do now. For our friends in Owensboro, Henderson, and the surrounding region, One Hour Heating and Air Conditioning offers unparalleled service, whether you need a furnace installation, an A/C overhaul, or a home energy audit.
Our company is an authorized Trane Comfort Specialist, and is certified A+ by the Better Business Bureau. Our technicians are required to complete a NATE (North American Technician Excellence) certification. NATE is an independent organization that administers an exacting knowledge test to service and installation contractors – and we make sure our team is on top of things.
So if you want expert repair, and you want it on time, from industry leaders …
If you want free quotes and budget-conscious, consumer-friendly salesmanship …
If you want the best …
Get in touch today.
Heating Furnace Repair
What separates a mediocre furnace repair company from a great one?
How do you, the homeowner, make sure that your castle isn't suddenly under siege from some fly-by-night operation delivering shoddy work and outlandishly high bills?
Owensboro and Henderson have no shortage of contractors offering furnace repair services. A simple Google search (especially a local, like "heating repair near me," for instance) will reveal dozens of options.
The problem isn't availability. The problem is selection. As you shop around for an HVAC repair company, it's important to remember that even a quality system can be poorly installed by a contractor who cares more about the invoice than the task at hand.
So what makes One Hour KY a great choice?
Simple.
We've got brand experience. Our technicians are Trane Comfort Specialists, but Trane isn't the only brand with which we're qualified. Our teams train extensively on all modern makes and models, and we would never send you a technician who didn't have the skill set required to do an amazing job.
We're certified. We've mentioned our NATE certification – briefly. The exam is rigorous, and in order to maintain it, our contractors undergo continuous education. If you don't stay up-to-date on what's going on, NATE revokes your certification. With One Hour Heating and Air Conditioning Kentucky, you'll never have to worry about that.
We're licensed and well insured. If you speak to a contractor who isn't licensed and insured, we've got news for you: You aren't speaking to a contractor. You're speaking to someone who may not have your best interests at heart.
We guarantee our repairs. We follow the terms of any available warranties, and if you're out of warranty, we will work with you to construct a specific guarantee that our repairs will hold up. We will also disclose our guarantee and refund policies upfront, so you're never caught by surprise.
We've got references. A written estimate and our word will only give you so much confidence. That's why, at your request, we can provide references from past customers. You can also check our reviews out online – we have nothing to hide!
If you need any more reasons, drop us a line today!
Furnace Installation
Many companies choose to specialize either in furnace installation or repair. At One Hour Heating and Air Conditioning, we think that's thinking too small.
After all, who better to repair a flagging furnace than the guys who installed it? And who better to call for a furnace installation than the guys who kept your old one running for years?
Furnace repair in Owensboro - and anywhere else in Kentucky – is pretty important. We all remember the winter of 2015, when it hit a shocking low of -32 degrees Fahrenheit, right?
We don't take chances with your safety. That's why we're a full service company – in order to see our equipment through from the beginning to the end of its period of service. We like to maintain trusting relationships with every customer, too.
So, on the topic of trust, here are a few things we think every one of our customers should know about furnace installation …
… even if our competition likes to keep secrets.
1. Sizing is everything. Perhaps the single most important step in a successful furnace installation is simply choosing a furnace. Unfortunately, it's not as easy as selecting the most powerful unit your budget can handle and calling it a day.
While it may seem counterintuitive, a too-powerful furnace can do worse at heating your home than a properly sized one. It will also live a lot longer if it's got the Goldilocks Property. You know: it's just right. Let us help with the selection process.
Our technicians will do a proper load calculation to determine exactly how much power your home needs. We'll assess your ductwork, as well, and ensure that your furnace installation starts with the right equipment.
2. Positioning the equipment correctly matters. Many installers take shortcuts on the installation in order to save money. A few ways we've seen shady contracts fail their customers include:
Failing to consider placement in the home to account for noise and where the return air duct will hook up to the furnace. As this involves some cutting, it's crucial that it be done with care.
Failing to secure a proper foundation. A furnace should be placed on an industrial rubber mat to minimize noise and vibration. It should also be kept on blocks or risers, if it is in the lowest level of the home, in case of flooding. If it's in the attic, it requires a drain pan, in case it leaks.
However, many contractors ignore these cautions in favor of getting the job done quickly – often to the detriment of their customer's homes and equipment.
3. A bad installation = a bad furnace. If you follow great advice and buy great equipment, but then bargain-hunt for the cheapest contractor, you're doing that equipment a disservice. A bad installation will ruin (a word we are not using lightly) a great furnace. Don't let that happen to you.
Call One Hour Heating and Air Conditioning Kentucky today, and let us get you started down the road to an expert furnace installation.
Heating and Cooling Installation
We've got a surprise for you:
We aren't just furnaces. That's right, we handle both heating and cooling installation for our customers!
We're the best in the business, and we have been for many years. But we don't just rest on our laurels. Here's why we think our heating and cooling installation expertise makes us something special:
Our money is always where our mouth is. That's right, we offer warranty service on every installation, and we work closely with our manufacturers to make sure that your equipment is the right fit for your needs.
Our service is so fast, your head will spin. Give us a call and then throw on an episode of your favorite cable drama. Before Game of Thrones (well, that's what we're watching, at least) is over, we'll be there to start serving your needs.
Our team is a big, close-knit family. We can offer such fast service because we've always got technicians on standby, but we're not hiring out to subcontractors and sticking you with strangers. Instead, you're getting someone you can trust to live up to our exacting customer service promises.
Our manufacturers trust us. We've mentioned that we are Trane Comfort Specialists. You might not know this, but that's kind of a big deal. Trane, as one of the largest and most successful manufacturers in HVAC history, sets pretty high demands on authorized repair and installation contractors.
We take our job very seriously, and here's the secret:
Our job isn't heating and cooling installation. Our job, when it all boils down, is taking care of our people. Get in touch with us today and let us solve your HVAC problems.
AC and Furnace Maintenance
Installation is critical to the health of your HVAC equipment, Owensboro. So is ensuring swift and thorough repair service.
But what about the time in between those things?
That's when the most important part of your equipment's life is system maintenance. Your furnace, heat pump, or air conditioner is a large and incredibly complicated machine. It's got a veritable ton of moving parts, and if any of them go wrong, it could affect all of them.
Maintaining the delicate balance required to keep your equipment running is key if you want it to last 15 or more years. That's why One Hour Heating and Air Conditioning offers comprehensive air conditioning and furnace maintenance on your HVAC equipment.
By the way, that's true whether we installed it or not.
System maintenance means scheduled service calls to give your equipment what we call a precision tune-up and professional cleaning. That term, borrowed from the automotive industry, carries the same meaning in HVAC: our technicians go over your equipment thoroughly, looking for any potential issues and repairing them before they get out of hand. The process involves tightening connections, checking for leaks, lubricating moving parts, and a whole lot more.
But it's a worthwhile expenditure, because our research shows quite clearly that annual tune-ups extend the life of your system and lower the incidence of repair calls. Additionally, it keeps your system operating at high efficiency. That puts money back in your pocket, where it belongs.
Give One Hour Heating and Air Conditioning a call today, and we'll come make sure that your HVAC equipment isn't headed for trouble.
​
for emergency service call 270-826-9998