AC Repair owensboro – 8 Tips For Choosing a Reliable HVAC Contractor
for emergency service call 270-826-9998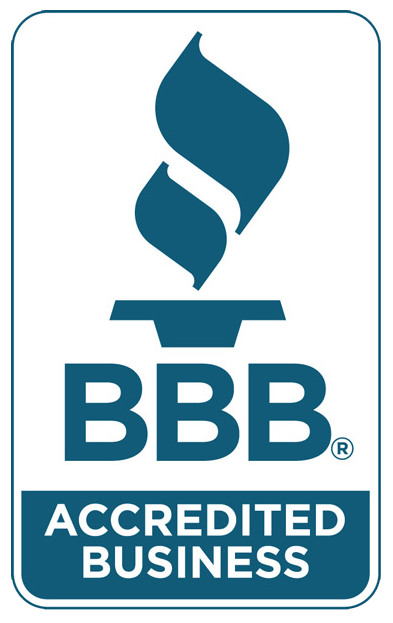 Life can be hard … and expensive.
It's crazy enough out there without worrying about getting ripped off or having someone take advantage of you. But it happens – and we're sad to say, there are some Owensboro HVAC contractors who are guilty of shady business practices.
Most of our customers have, at one point or another, had a contractor or some fly-by-night company do something that left them with a bad taste in their mouth.
So how do you avoid it?
We're here to help. First off, it helps to be honest. We totally think you should call us. There's no point in pretending otherwise. This article is, at least in part, our way of reminding you that we are a premier Owensboro AC repair contractor and we come with a few things that separate us from the competition.
As a One Hour franchisee, we get access to exclusive training and all the latest technology. That means our teams are never in the dark. We're well equipped, well-prepared and always ready for anything.
We also adhere to the strictest standards in the industry. We back up our work with a 100% one-year satisfaction guarantee. Our customer service commitment is the stuff of legend, and as we're fond of saying:
We are always on time – or you don't pay a dime!
Okay, now that we've plugged ourselves …
The rest of this article isn't a sales pitch.
If you follow all the tips in this article and you end up with another company, we're happy for you, and we wish you the best. That could happen – only YOU can decide who is right for you.
So we'll take away some of your risk factors. We'll give you some great advice. And when you're done, you'll know how to cross the ne'er-do-wells off of your list of Owensboro air conditioning service providers.
Read LOTS of online reviews.
They work, and they're an absolute diamond mine full of information. You may have to sift through a lot of information, but, as Scully and Mulder might say …
The Truth Is Out There
Where To Start
Google
You can't go wrong with a Google search. It's the fastest, and arguably the most reliable. Of course, because Google knows everything, you'll also have a lot of information to look through.
The best thing about Google is probably the fact that their reviews are unfiltered. That means that no business can pay Google to have something negative suppressed. So if a company has great reviews on Google, it's a fair bet that no one has really had a bad thing to say.
If you're considering a specific company, you can also specifically search for them in conjunction with some "red flag" words like "scam," "ripoff," and so on.
Yelp
(Pro Tip: Yelp was recently criticized for allowing a climate of "good review payola" to come into being)
Yelp is a great resource, of course. Despite the fact that they've been occasionally criticized, they're also the world's largest collator of reviews, which means that you'll get a lot of easily sortable feedback to look through.
Everyone Else
Everyone else is our favorite. That mean's the Better Business Bureau, Angie's List, HomeAdvisor, Thumbtack, Porch, and other websites that help you find contractor referrals. Angie's List, as a for instance, has had over three million unique visitors reading their swarm-sourced audits and reviews.
A note on those reviews: don't be immediately put-off by a review that isn't perfect. It's important to remember that sometimes, a contractor can go out of their way to please a customer, and still get an undeserved mediocre review.
Don't just look at stars – read why the stars were given. If a red flag gets thrown up, you'll know it.
As with anything else in life, your instincts are critical.
2.Owensboro AC repair - Always Check Their Papers
That sounds like a line from a spy novel, doesn't it?
However, it's true. If you're dealing with a contractor who is unable, unwilling, or even just reluctant to show you all of their paperwork – licenses, certifications, insurance, etc – then you should find a new contractor.
Immediately.
We've heard too many tales of a customer choosing an company based on incredibly attractive prices, only to find out down the line that the amazing deal they found was, in fact, too good to be true. They lived to regret that decision, and we helped clean up the mess.
Look, everyone loves low prices.
That's a gimme – but we work hard to strike a balance between low and fair. No one is out there beating our prices and also providing our level of competence and service.
If you're looking at a contractor whose prices are far below the average, you could safely assume that they're cutting corners or engaging in questionable practices in order to keep their own costs low.
Which questionable practices, you say?
Well, we can't name names, obviously, but we've known of regional companies and the occasional Owensboro HVAC technician who has gone without insurance, used a borrowed truck, skimped on tools, passed used equipment off as new, uses substandard materials, or failed to renew their certifications.
That's just for starters. You've got to be careful out there. Make sure anyone with whom you speak has:
Comprehensive insurance, covering their personnel, their work, and your home while it is a job site.
All the correct licenses as required by their state or county, as well as a surety bond.
Certifications from organizations like NATE and the EPA to prove that they're actually qualified, and not just a DIY handyman playing professional.
Everything Gets Written Down
The HVAC industry is unique in that, unlike workers in most fields, we're hesitant to give quotes over email, chat, or phone. That's not because we're dishonest, as a group. It's because heating, ventilation, and air conditioning is an extremely complex field in which to work.
Technicians in this field are a combination of electrician, plumber, HAZMAT chemical handler, and general contractor – in addition to being an HVAC technician. Because a cooling system is such a complex beast of a machine, and because every home is shaped differently, every job is different.
So every cost will also be different. We're protecting our consumers by insisting on coming out in person to see the site before we give any kind of firm commitments.
If you call and get an easy, concrete phone estimate, mark it down as a red flag. That shouldn't be how this works. When you get a lowball phone quote, it almost guarantees that you'll end up with a contractor who either does a handshake deal or wants the terms of the estimate to be vague.
That way, they can hit you with surprise fees once the job is underway and it's too late to turn back.
Of course, that only works once, but those companies don't care much for repeat business.
If you're not the patient type, don't worry. We're the quickest Owensboro air conditioning service in the region – one hour, every time. Let us explain how this should work:
A good HVAC technician will quickly arrange a time to come see your home. They'll take a thorough look at the problem, and then, on the spot, you'll get a written repair quote that covers every detail of the proposed job. We always provide you with the most accurate quote possible.
Old school? No thanks.
We talked earlier about ongoing training, and about the latest technology. In this industry, they aren't toys. We're not talking about a faster smartphone, we're talking about equipment innovations that will save you money, increase your comfort, and last for years longer than the old stuff.
But that doesn't stop the old school techs from rehashing their glory days. And while experience is great, it isn't everything. You have to have experience and an innovative spirit.
No Owensboro HVAC contractors are going to come right out and tell you that they haven't kept up with the newest advances in the HVAC field. If a contractor is very confident on a specific 5-year-old model, he may try to sell you on that just to make his life easier.
You'll lose out on better SEER ratings, better filters, UV decontamination, pest control, wi-fi thermostats, and a hundred other useful innovations because you've chosen a contractor who values age over evolution.
The best companies can provide both.
Hold out for that.
How do you know?
Do some research and ask lots of questions. Right off the bat, this will let you vet their customer service skills, which could save you a headache down the line. Ask them questions about your current equipment, about what you might want, and about what is available to you.
If they recommend equipment because it's the cheapest and easiest to install, reconsider whether they have your interests at heart or their own.
If they recommend the most efficient units, and the accessories best suited to your home based on a conversation they've had with you, you're probably in good hands.
If they are prepared to talk to you about tax incentives, manufacturer rebates, and specials they can provide through dealer relationships, you're definitely in good hands.
Oh, and don't be shy. If you're worried about offending someone, remember – we work for you.
Don't go with the lowest bid.
You may have figured this out already, but the lowest bid is never going to be the best bid. In any industry, there will always be some lunatic out there undercutting everyone's prices, no matter what they have to do in order to accomplish that.
A depressingly large percentage of our new business comes from helping customers out of a jam that began because they had an hvac repair or installation performed by someone more interested in a quick buck than a quality experience.
In fact, we can't even count how many times we repaired an air conditioner that was less than two years old. These guys in their borrowed trucks, with their shoddy workmanship, are costing you money, and we hate to see that.
So look at all of the tips on this list. Try to figure out which contractors provide the most value for the money. That's who you want.
You'll never find a genius in the bargain bin; that's where the crooks live, unfortunately.
However, with that said, don't fall for the highest bid, either. Somewhere in the middle of any contractor's list is the Goldilocks candidate; the one who is just right for you.
Ask friends and family for a referral.
Almost all of a good Owensboro HVAC company's business is going to come from repeats and referrals. That's the nature of this industry. You have people in your life who have probably had their own run-ins with AC repair.
Get their advice, get names and numbers, and add those names and numbers to the list you compiled when you searched for contractors online.
The great thing about referrals is that they come from people who have nothing to gain from you, in most cases. They'll be able to tell you how satisfied or furious they were when the job was done, and they'll be able to tell you if they paid a fair price.
Word of mouth is the very best form of advertising, after all.
Here are a few questions to ask your friends and family:
Did the contractor(s) come out to do a home audit, load calculation, and repair estimate if you need a new system?
How close to the written estimate was the final bill?
How closely did they keep to the projected schedule?
How professional, polite, and neat were the contractors?
Did they clean the job up each day as they finished?
Then reach out to those contacts, and ask them the questions we recommended above. We're confident that you'll feel equipped, by then, to make the most responsible decision for your home.
And of course, we hope you choose One Hour Heating and Air Conditioning Kentucky for all of your heating and cooling needs. Call us today at 270-826-9998!
​