Thousands of Satisfied Customers with Verified Online Reviews!
​
Mitsubishi Ductless A/C Discover How Just 5 cents Can Provide 1 Full Hour of Cool Relaxation...
Need Fast Dependable Appliance Repair?​
Need Fast Dependable Appliance Repair?​
Need Fast, Dependable tucson refrigerator Repair?​
Boost Your Comfort and Savings with an Ultra-Efficient Mitsubishi Mini-Split Ductless Air Conditioner
Are skyrocketing utility costs breaking the bank?
Now you can effortlessly conquer the heat and humidity without paying a penny more than you have to with a new Mitsubishi ductless A/C system.
You can forget spending a fortune on cooling that barely works and throw out those unsightly, inefficient window units because your new ductless system will handle all your cooling needs for as little as 5 cents per hour.
These amazing duct-free systems are also known as:
Mini split AC
Mini air conditioner
Mr. Slim
Ductless mini split
Ductless air conditioner
Mini split heat pump
Split A/C
​
Call now for your 100% free mitsubishi AC quote from just $3477!
​
The Most Reliable & Efficient Ductless AC System Available
Here's why more customers rely on Us for Their mitsubishi mini split installation:

​
We arrive on time… or there's no cost for the service call!
We provide factory authorized installation from Mitsubishi
Get a 100% free, no-hassle quotes from just $3477 – with no pressure or obligation to purchase, ever!
Each of our skilled installers are background screened, N.A.T.E. certified, and drug tested. Our installers learn on our dime, not yours!
We offer a longer warranty of 2 years on all workmanship – that's double what most companies offer!
We offer flexible appointment times that meets your needs, instead of having to work around our schedule!
We offer next day installations and 24-hour emergency service, so there's no need to wait!
​
WELL-STOCKED VEHICLES FOR ON-THE-SPOT REPAIRS
Enjoy the heating and cooling comfort you deserve from just $3677... PLUS during the Spectacular Heat Pump Event get 18 month zero interest financing. Now you don't have to put up with an unreliable A/C unit for another day!
At One Hour Heating & Air Conditioning you'll get hassle-free options like our EZ pay financing from just $43 a month so you don't have to go into debt to stay comfortable.
Take advantage of the Spectacular heat Pump Event before it's over and get generous in-season discounts and zero interest financing today!
​
Enjoy a Quick and Hassle-Free Ductless AC System Installation
With a ductless air conditioner, there is no messy ductwork required. This means there's no interruption to your daily life or costly remodeling work to worry about.
A highly trained and skilled technician will come to your home and quickly install your system that consists of a simple, elegant indoor unit and an easy-to-hide outdoor unit. Both units mount very discreetly in your space while offering flexible comfort solutions.
​
Call now for your 100% free quote ...
​
discover Why so many Happy customers in Owensboro & Henderson Recommend One Hour Heating & Air Conditioning
One Hour Heating & Air Conditioning is proud to be one of a very few select contractors in all of Kentucky to have ZERO complaints filed with the BBB in our entire history!
This just shows our dedication to our customers and properly trained experts who get it right the first time. At One Hour Heating & Air Conditioning we invest the highest possible level of service you receive. We don't want to just make you happy with your new heat pump and air conditioning installation today, we want to make you a happy customer for life!
Get fast heat pump installation in Owensboro, Henderson, Madisonville, and Morganfield
​
Claim Your Risk-Free Test Drive of the Most Reliable and Efficient Ductless Air Conditioner System Today!
​
What Do Our Customers Say About One Hour Heating and Cooling? Just Take a Look:
​
Getting a new air conditioner is a serious investment that you deserve to feel confident about. That's why One Hour Heating & Air Conditioning offers a 1-year RISK-FREE drive on all new system installations.
We proudly stand behind our professional workmanship and top-quality installations with a 100% satisfaction guarantee.
If you're not absolutely thrilled with your new ductless A/C system installation, simply let us know and we'll make things right or refund your money.
Call today for a free quote and to schedule your ductless system installation with complete confidence!
​
but hurry! The Spectacular Ductless A/C Event Ends Soon!
Rely on One Hour Heating & Air Conditioning for
Top-Notch Mitsubishi Ductless A/C Installations
You can trust One Hour Heating & Air Conditioning for top-quality equipment and world-class ductless mini split installations that are backed by a 100% satisfaction guarantee!
​
schedule your 100% free quote today!​
Complete ductless ac system from just $3477!
​
Very professional installation, expert installers, high quality, high efficiency equipment,..answered all my questions.... professional clean up... wouldn't even know they were here except for my shiny new equipment. I highly recommend ONTime's One Hour Heating and Air Conditioning INC for all your HVAC needs. Thanks Guys.
Jeff B. in Owensboro Ky
Home Advisor Verified Review Project: New System Installation
​
"Honest and a lot of integrity!! Would refer to anybody!"
Chris W. in Owensboro Ky
Home Advisor Verified Review Project: A/C Repair or Service
If you're looking for a sleek, cost-efficient solution to window units and stubbornly hot rooms, One Hour Heating & Air Conditioning can help.
You'll find top-quality Mitsubishi ductless air conditioning systems that offer:
Dramatic energy efficiency compared to traditional systems
Disruption-free installation in almost any application
Affordable cooling directly to different zones
Extremely reliable and well-made equipment
Whisper-quiet operation
Multiple indoor unit styles to fit your space and cooling needs
And much, much more...
Plus, with our limited-time Internet savings, you can get a complete system installed from just $3477 with zero interest financing or payment from just $41/mo!
​
Always On Time...Or You Don't Pay a Dime!®​
Always On Time...Or You Don't Pay a Dime!®​
Serving Henderson, Owensboro, Madisonville, & Morganfield Kentucky
Serving Henderson, Owensboro, Madisonville, & Morganfield Kentucky
​
Plus – Get 18 Month ZERO Interest Financing
Ductless A/C Provides:
Cooling from just $0.05/hour
Customizable cooling zones
Quick and easy installation
Extremely energy efficient
Reduced utility costs and carbon footprint
18 months zero-interest financing
1-year RISK-FREE test drive
​
One of the many benefits of choosing a Mitsubishi ductless mini split AC is the ease of installation.​
Custom Room-by-Room Cooling
Mitsubishi Ductless air conditioning systems deliver air directly in different rooms, allowing you to efficiently cool down even the most stubborn rooms and customize temperature control by room.
Ductless systems also enable you to create "zones" in your home so that you don't have to pay to keep unoccupied rooms cool.
​
Good for Your Wallet and the Planet​
Mini split Ductless AC systems are the most efficient solution for improved comfort. The energy-efficient, high-quality systems you'll find at One Hour Heating & Air Conditioning will reward you with big savings in reduced utility bills and fewer repair costs.
Plus, by saving energy, you'll reduce your carbon footprint on the planet. If that's not enough to convince you how great ductless systems really are, you should also know that they improve your indoor environment.
Your indoor air quality is 4-5 times worse than outside, but ductless systems offer multi-stage filtration that can reduce allergens, dust, and other pollutants.
​
Get Cost-Efficient Duct-Free Cooling – without
Breaking Your Budget​
One Hour Heating & Air Conditioning offers the most reliable, state-of-the-art Mitsubishi ductless air systems that will efficiently cool even the most stubborn rooms without breaking down.
Right now, you can get your new and improved ductless air conditioner system installed for as little as $3477* and payments from just $41 per month.
Plus, you'll enjoy affordable payments that fit your budget thanks to our 18 months interest-free financing.
*Prices will vary. $3477 price is for a straight cool, 9000 Btu system installed at ground level within 10 feet of the exterior wall mounted indoor section. Electrical not included. Jobsite survey is required to confirm actual pricing.
​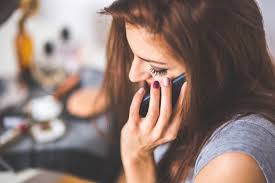 "Wonderful people, honest and they are there when you need them"
Cara W. in Owensboro Ky
Home Advisor Verified Review Project: Repair or Service Furnace or Heating
​
"Quick service late afternoon when my air conditioner went down and the temp was 103 degrees.
I really appreciate their quick response."
Buena H.
Home Advisor Verified Review Project: Repair or Service Furnace or Heating
​
Get repair service by filling out our easy form​
for emergency service call 270-826-9998